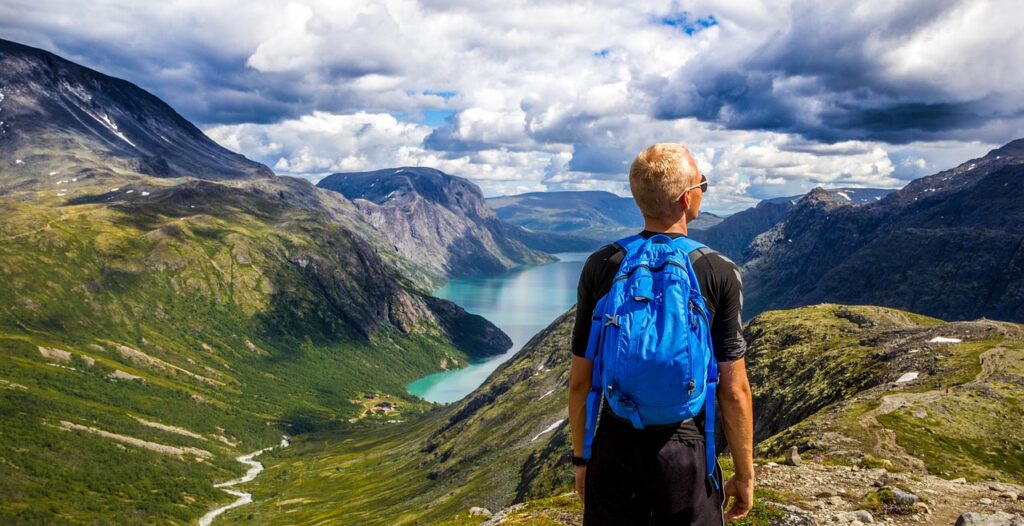 What's life without a little bit of adventure, right? Cities that offer heart-pumping experiences – trapezing, zip-lining, bungee-jumping and so much more have been a saving grace for thrill-seekers all over the world. But what makes a city perfect for the adrenaline junkies? The answer lies in the city's diverse array of activities – its culture, its people, its natural landscape, and above all, its unmatched charm. So why not pack your bags and take a leap into the unknown? Here are five cities perfect for thrill-seekers, where urban adventures galore await.
Queenstown, New Zealand
Queenstown is a paradise for adventure enthusiasts, with its stunning landscapes and exciting activities. This city is the birthplace of bungee jumping, so if you want to experience the ultimate adrenaline rush, this is the place to be. The city also offers a variety of other popular activities, such as skydiving, white water rafting, and heli-skiing. For daredevil experiences, you can try the Nevis Swing, the Shotover Jet Boat Ride, or the Skippers Canyon Jet. If you are looking for offbeat attractions, check out the Ice Arena, the Kiwi Birdlife Park, or the Fear Factory haunted house.
The best thing about Queenstown is that it caters to all levels of adventure seekers. Whether you're a beginner or an expert, you can find something to suit your taste. The town also has a vibrant nightlife, so you can party after your day's adventure. Queenstown is a must-visit for adrenaline junkies who want to push their limits and experience the thrill of a lifetime.
---
Articles Recommended:
---
Lauterbrunnen, Switzerland
Nestled in the Swiss Alps is Lauterbrunnen, the perfect destination for adventurous souls seeking heart-stopping experiences amidst picturesque surroundings. Known for its towering waterfalls, snow-capped peaks, and lush green valleys, Lauterbrunnen guarantees a thrilling escapade that will leave you awe-inspired.
One of the most popular activities in Lauterbrunnen is paragliding. The experience of soaring above the valley with only the wind propelling you will surely get your adrenaline pumping. If you're seeking a more extreme adventure, you could take a helicopter to Jungfraujoch, the highest railway station in Europe, and then ski or snowboard down the awe-inspiring glaciers.
Apart from the daredevil experiences, Lauterbrunnen also offers offbeat attractions like Trummelbach Falls, an underground series of ten interconnecting waterfalls inside a mountain. The falls have carved their way through the rocks over thousands of years, creating an exceptional natural phenomenon.
The town is also perfect for hikers, offering scenic trails that provide a postcard-perfect view of the Swiss Alps. The stunning landscape will make you want to take a moment to catch your breath, and the fresh mountain air will invigorate you for the journey ahead.
If you're seeking a destination that guarantees a heart-stopping adventure wrapped in picturesque surroundings, then Lauterbrunnen is the place to be. Pack your bags and get ready to create memories you'll cherish forever.
Chiang Mai, Thailand
Chiang Mai, Thailand can be described as a paradise for adventurers. Explore the hidden gems of Chiang Mai with jungle trekking tours and experience authentic Thai culture with visits to remote hill tribes. Are you a fan of ziplining? Chiang Mai has got you covered with zip-lining experiences offered amidst the beautiful jungles of northern Thailand. Looking for something more thrilling? Take a bamboo raft ride down the rapids of the Mae Taeng River.
Whether you're an adrenaline junkie or simply seeking a thrilling experience, Chiang Mai has something to offer for everyone. There's no shortage of thrilling adventures in this Southeast Asian city.
Interlaken, Switzerland
Nestled in the heart of the Swiss Alps, Interlaken is a paradise for adrenaline junkies. The breathtaking scenery alone is worth the visit. But it's not just the stunning natural beauty that makes Interlaken a must-visit destination for thrill-seekers. It's the vast array of extreme sports and adrenaline-fueled outdoor activities that make this city a popular destination for adventurous travelers.
For those who love a good rush of adrenaline, Interlaken offers a variety of activities ranging from bungee jumping to paragliding. The feeling of soaring through the air is simply indescribable. It's not for the faint-hearted, but the views from up there are worth it. If you're after something even more extreme, you can try skydiving. Imagine jumping out of a plane and free-falling for several seconds before finally pulling the parachute and gliding back to earth.
For those who prefer to keep their feet on the ground, Interlaken is also a great place for hiking. It offers some of the best hiking trails in the world with stunning views at almost every turn. You can walk along narrow paths and mountain trails, or take a leisurely stroll through the picturesque towns. There's also an opportunity to witness the majestic beauty of the Swiss Alps up close by taking a cable car ride.
In a nutshell, Interlaken is an adventurer's dream destination. The scenic mountain range, coupled with adrenaline-fueled outdoor activities, is simply unmatched. If you seek a thrill, you'll find it here.
---
Articles Recommended:
---
Rotorua, New Zealand
Rotorua, New Zealand is not your typical adrenaline junkie destination, but it does offer unique experiences that will not disappoint. This city is situated on one of the world's most geothermally active regions. You can take a dip in one of the many geothermal pools, enjoy mud baths or be mesmerized by the geysers' eruptions. The smell of sulphur can be overwhelming, but hey, who needs a nose?
Rotorua offers more than volcanic experiences. It's also a place where you can learn a lot about Maori culture. Visit Tamaki Maori Village to have an authentic Maori experience. Learn about their traditions, watch a haka dance, and feast on a hangi meal cooked in the hot ground. Rotorua is a small city, but it packs a punch. Whether you want to explore the geothermal wonders or immerse yourself in the Maori culture, Rotorua is a must-visit destination for any thrill-seeking adventurer.
Conclusion
So there you have it, folks – five cities that are perfect for thrill-seekers and adrenaline junkies! From heart-stopping adventures in Lauterbrunnen to extreme sports in Interlaken, these cities offer a wide range of activities that are sure to get your heart racing.
Whether you're into daredevil experiences or adventurous exploration, there's something for everyone in these cities. And let's not forget the picturesque surroundings and rich culture that make these destinations all the more special.
So pack your bags and get ready for the adventure of a lifetime! These cities are waiting to be explored, and who knows – you might just discover a new passion along the way. Happy travels!