Luxury is described as a condition of great comfort or aesthetics, especially when involving great cost. You can experience luxury in all forms and places but for sure a hotel's luxury is always attractive such as personal butler and private pools.
Whether you are looking for a legendary once-in-a-lifetime vacation or a vacation different from everything you tried already and that you will remember forever then you should dive right into our list below.
1) Grace Hotel, Santorini, Greece
A Cliff-Top Retreat in Santorini. White and blue abodes, cobalt-domed churches, and volcanic theme beaches with black-red sand mark the isle of Santorini, a mesmerizing Mediterranean oasis out of greek mythology.
Flowing seven levels down the edge of a cliff giving the best view of the Caldera, Grace Hotel is a hotel with a casual and relaxed atmosphere straight from Greek fables. Believed to be directly connected to the Lost City of Atlantis, this luxurious clifftop retreats in Imerovigli, a village home to Santorini's most breathtaking views.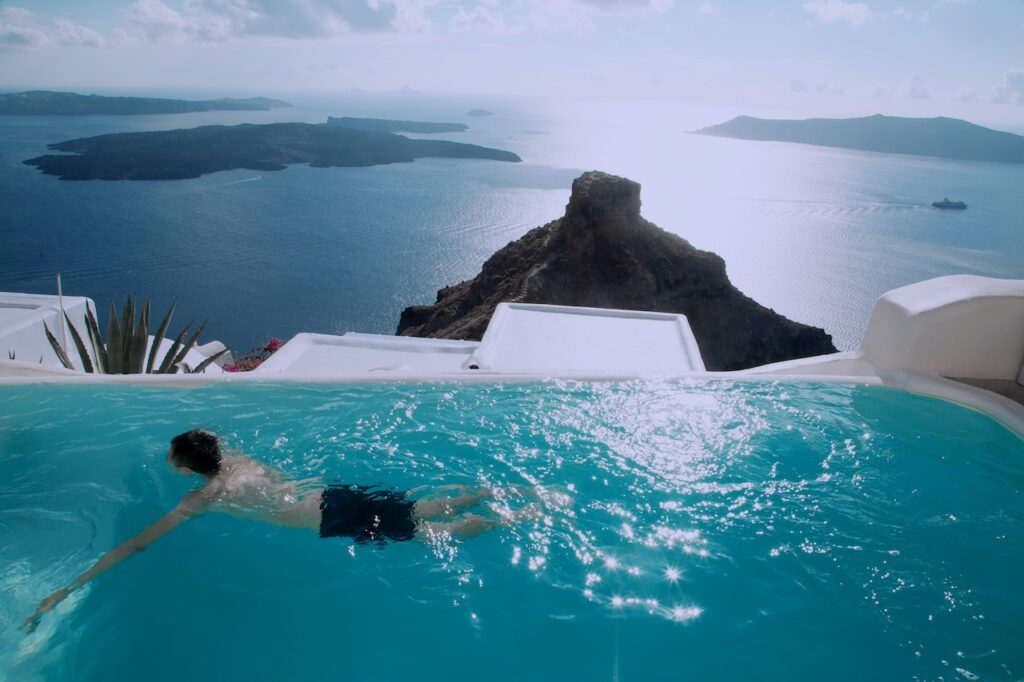 Grace Hotel is on the quieter side of Santorini, where the same iconic architecture is spread alongside the stunning sunsets but without the numerous crowd, the other side of Santorini gets.
This recently redesigned 20-room hotel is a must for quiet intimate moments, whether that's for meditative mornings staring out at the amazing view of endless blue waters of the Aegean or afternoons swimming in the cliffside infinity pool alongside the sun going down, giving the sense of living in another world.
You can also find many activities inside the Grace Hotel such as yoga alfresco (the cliff-top setting is magical), a never before hike, or a magical cruise to see the island from a different vantage angle.
2) Four-Season Hotel Doha, Qatar
When you think about Four Seasons, automatically luxury comes to mind. Located in the center of a magnetic capital, Four Seasons Hotel Doha offers luxurious shelters with its private beach and exclusive marina. It also offers 5 different pools including tunnel pools and an award-winning Spa & Wellness Center. Four Seasons Hotel Doha is a heaven made in reality for business travelers and pleasure seekers to Qatar.
The rooms are elegant, and modern with well-designed grand windows that offer panoramic views of the Arabian Gulf or the city of Doha any time of the day. Cigars and unique drinks at the Library Lounge are a must such as the French- and Lebanese-inspired tasteful buffet at Elements.
If you are a Shisha fan and an admirer of Arabic food then the Pool Grill right on the water's edge is the perfect choice for you with the addition of the amazing panoramic view of the Gulf keeping you company.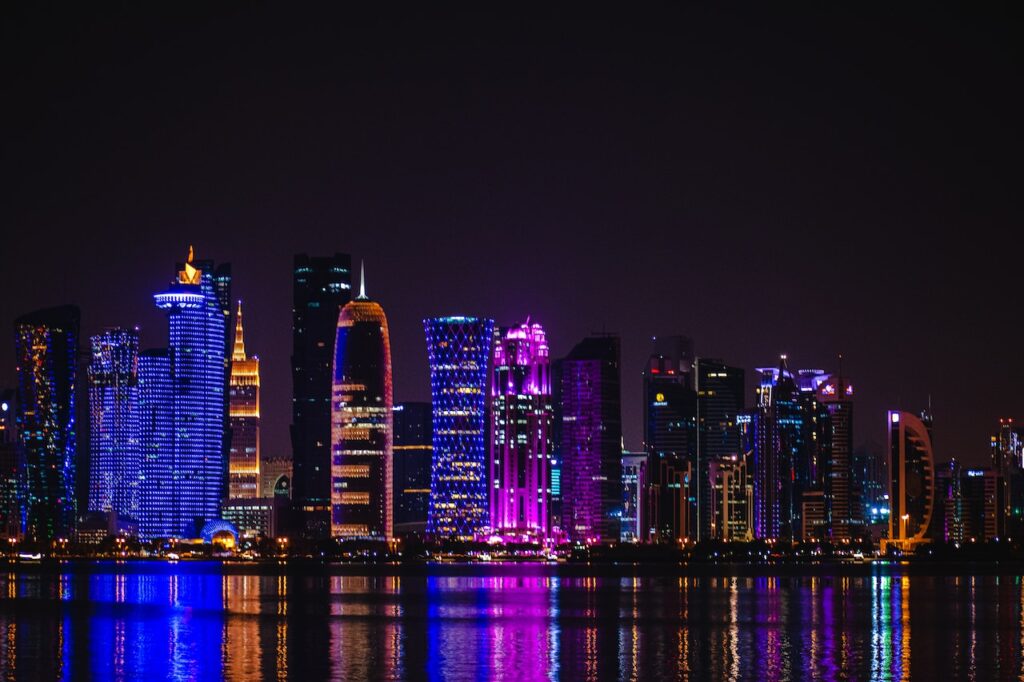 The three-story spa offers a huge variety of facial and body treatments as well as the best beauty salons. There is also a full fitness center where visitors can work out in their free time, do some yoga, or play a game of tennis. The Four Seasons is just minutes away from the central business area, shopping area, and the attractions of the city as well as a short 20-minute drive from the airport. Finally, if you are a fan of art the renowned Museum of Islamic Arts is only 10 minutes away from the hotel so you can also get a glimpse of that.
3) The Oberoi Udaivilas, Udaipur, India
The majestic energy of this palace hotel, located across Lake Pichola from Udaipur's City Palace, is mythical. "Heaven on Earth," is one of the many legendary nicknames it has been given thanks to the breathtaking Hotel and of course, the excellent staff who are always ready to make every guest's wish come true, so it's not hard to feel like royalty in this lavish palace hotel. Unfolding over a grass-covered estate reaching over 1.3 million square feet, this hotel is all about tranquility and luxury.
The well-known Udaivilas is the right spot to wash up after a dusty Rajasthan road trip. This palace hotel can be described as a relatively recent arrival, but, the mansions are based on the craftsmanship of the Rajput era showcasing the 18th century: marble-carved lotus ponds, and glittering mosaics.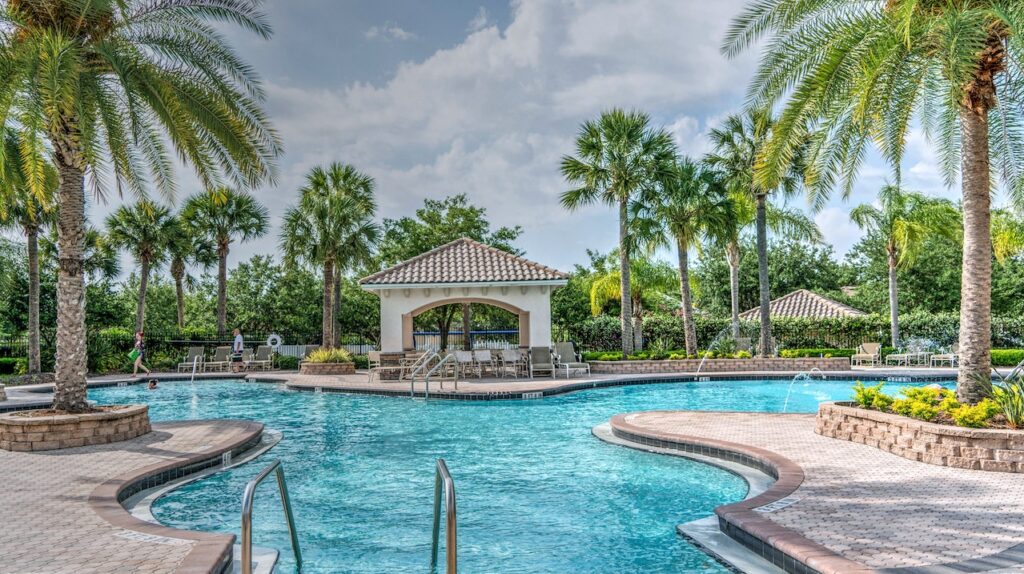 Candle Room is a magnificent room that contains a hall set with thousands of pieces of breathtaking mirrored glass. Udaipur's busy market district is only a few miles away, but Udaivilas has the privilege of space, what used to be the Maharana of Mewar's hunting estate is now a peaceful place where you can enjoy the views of the fetching lake and its floating mansions.
Guests are greeted off the motor boat by the hotel's crew, and within minutes everyone knows your name and you are ready to live it to the fullest. In the most romantic city in India, this is the most spectacular place to stay.
---
Articles Recommended:
---
4) Six Senses Laamu, Maldives
Six Senses Laamu is a luxury center surrounded by crystal clear turquoise waters and white sandy beaches. Every villa in this majestic resort is air-conditioned and has an amazing, modern design such as an outdoor bathroom, so you can literally shower under the stars at night.
The villas are also offering many daybeds and sunbeds for your daily Maldivian sunbathing. This luxury hotel is the only resort in Laamu Atoll, in the south of the Maldives and that's the reason you have to get a 35 minutes flight from Male International Airport to Kadhdhoo and then hop on a short speedboat ride to the hotel.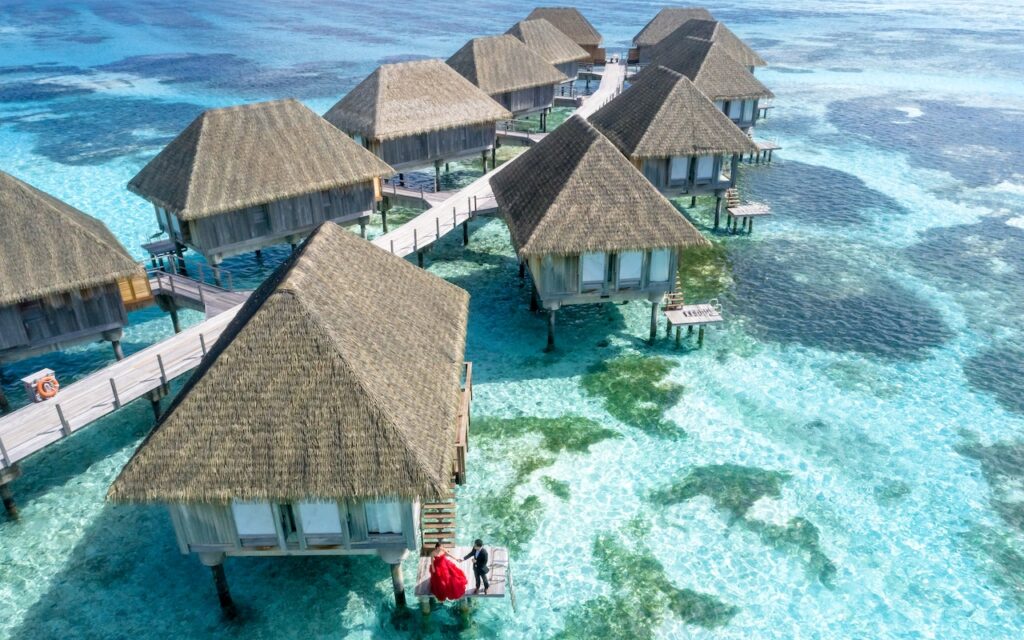 Not only does Six senses Laamu offers family facilities such as babysitting and activities for kids, but it also has a spa, an outdoor pool, and a diving center. The comfortable air-conditioned rooms are offering even small things such as slippers and bathrobes.
Staff are available 24/7 and can book tours and tickets all around the Maldives. The resort also includes a great gym, a yoga kiosk, and a diving center. LEAF serves modern Mediterranean cuisine with fresh and specially selected ingredients, while fine wines and cheese can be enjoyed at Altitude Wine Cellar. Various breakfast options are offered.
Activities such as fishing, scuba diving, and canoeing are also a must in this hotel and they can be enjoyed nearby.
5) IKOS Dassia, Greece
The new 5-star hotel Ikos Dassia is built in a luxurious, and modern Mediterranean style, located seaside Dassia beach, on Corfu Island, with its beautiful sandy beach.
It's just a 10-minute walk from Dassia Beach for you to get the great privileges of Ikos Dassia such as a private beach, a Jacuzzi, and an indoor pool. Sauna, an express check-in, and check-out feature, and a beauty center are also offered. Ikos Dassia will make ever the hardest judges happy with its quality, service, entertainment, modern design, and style as it won the award 'Infinite Lifestyle' concept.
The resort includes 411 commodious rooms and suites, 2 main buildings with bedrooms, and the resort's main facilities as well as the low-ceiling style rooms. Ikos Dassia also includes 8 restaurants and 10 bars for dining and partying. If you want to relax there are 2 spa centers, indoor and outdoor pools, and an air theatre. In your free time, you can also exercise in the fitness centers or you can enjoy yourself with the watersports and a big range of sports.
Ikos Dassia offers many activities, guests can try out the entertaining facilities offered, such as bicycle rental to explore the island, a BBQ/picnic area to enjoy nature, and a playground for some extra fun. Personalized services such as babysitting and car rental are also offered.
For lovers of art Archaeological Museum of Corfu is easily accessible with a fast car ride. The Corfu International Airport is just around a 15-minute drive from the hotel, but a shuttle service is available for those staying at the property so you don't need to worry.
6) Como, Cocoa Islands
On the private coasts of Kaafu Island in South Male Atoll is one of the most luxurious hotels COMO Cocoa Island. A total of 33 floating overwater villas inspired by local Dhoni boats have been designed by Singapore-based Lekker architects so that you can instantly get familiar with the cultural vibe.
The island's wellness center known as COMO Shambhala Retreat is covering around a third of the private Island and offers a luxurious new gym to exercise and wellness therapies mainly from Asia to help you relax.
The highlight is the hydrotherapy pool with high-pressure jets used for water-based treatments.
Reef and wreck diving, whale shark expeditions, and activities to complete the entire wellness are also provided by the COMO Cocoa Island. Multilingual staff is available to assist with organizing tours and activities, and an express check-in facility is offered for guest ease.
All COMO Cocoa Island rooms provide a mini bar, plus all the essentials for a cozy stay. The stylish and air-conditioned suites and villas have magnificent views of crystal-clear turquoise ocean waters. Ufaa Restaurant is the best dining option that's offering, fresh seafood, and organic vegetables that are used to prepare healthy dishes of South Indian cuisine.
On selected days you can enjoy barbecue buffets.
The resort is moments from Kandoomaa bar so for those who wish to party and get a drink that's the perfect place to do it. Biyaadhoo and Guraidhoo are really close to the resort so you can also visit them while exploring the island, an island that is approximately 30 km. Male International Airport is a 30-minute speedboat ride from the resort but still worth every minute.
---
Articles Recommended:
---
7) One & Only Reethi Rah, North Malé Atoll, Maldives
The North Malé Atoll has a lot of islands but one of the most luxurious and largest islands is One&Only Reethi Rah, it includes fascinating overwater villas, floating on water with their private's large pools, and modern beach villas, that are built over the white sand and is surrounded by the local tropical leafage, so this might give you some problems picking between them.
One&Only Reethi Rah's exclusive beachfront has free access from the villa to the ocean so you can relax under the hot sun and enjoy a drink. The fashionable Beach Villas offer an elegant take on unworried island life and also on some of them you can enjoy their private pools just like the water villas.
Crystal blue water surrounding your water villa will offer you the best relaxing sound and alongside the amazing view, you will be carried away. This amazing resort is offering 128 rooms and also offers an infinity pool for everyone. Jacuzzi, free Wi-Fi, and outdoor tennis are also offered for the quests. Personalized features such as a kids club, bike renting and 24 hours room service are also provided by the modern hotel.
In fine weather, guests can take an easy car trip to Eriyadoo or just enjoy their time on the outdoor terrace. Dining in the One&Only Reethi Rah is a must as it includes one of the best restaurants and bars on the island. Male International Airport is an 85-minute drive from One&Only Reethi Rah.
8) W Doha, Qatar
Located in Doha, W Doha is like a celebration of life, from the very first minute you step in chill music is playing and the multilingual staff from countries all over the world, are giving each guest a cocktail to welcome them to the party. You are feeling comfortable and relaxed within minutes.
W Doha is also a short car drive from Qatar Museums Authority, Souq Waqif, and Al Quds Endowment Tower so you can also visit these attractions. This elegant resort is featuring Bliss which contains an outdoor pool, a sauna to relax, and also a Turkish steam bath.
The location of W Doha is just right for business travelers as not only it offers amazing facilities for business meetings and events it's also near the West Bay financial district. The lap pool with resistance current and diligent service is a plus. W Doha offers 445 modern design rooms and a well-equipped gym. Every room is offering a refrigerator, mini bar, and Wi-Fi.
Before guests are off the enjoy their day a specially cooked breakfast is served at Wip Lounge and Spice Market for them to enjoy. At the same spots they can dine after dark but there are also a lot of other dining options available for those who want to explore the local restaurants and cafes. A lounge bar is also included in W Doha for everyone to relax and enjoy a drink in the evening alongside local chill music. Hamad International Airport is around a 20-minute drive from the hotel.
9) Cheval Blanc, Saint Tropez, France
Saint-Tropez and Cheval Blanc just couldn't miss this list.
Right on the amazing beach of Saint-Tropez one of the most elegant hotels is based, no other than Cheval Blanc. Guests have easy access to the La Plage de la Bouillabaisse beach that is offered by the hotel. Hotel La Residence de la Pinede (Cheval Blanc) is a must-choice if you are visiting Saint-Tropez.
The hotel offers only 32 modern and luxurious rooms of all kinds pleasing every guest, some of them offering views of the sea and others instant access to swimming pools. The most elegant of them all is the Suite Residence and the Sea Suite both of them with private baths, terraces, marble balconies, expanded sitting and living areas, and many more privileges to make your stay even better.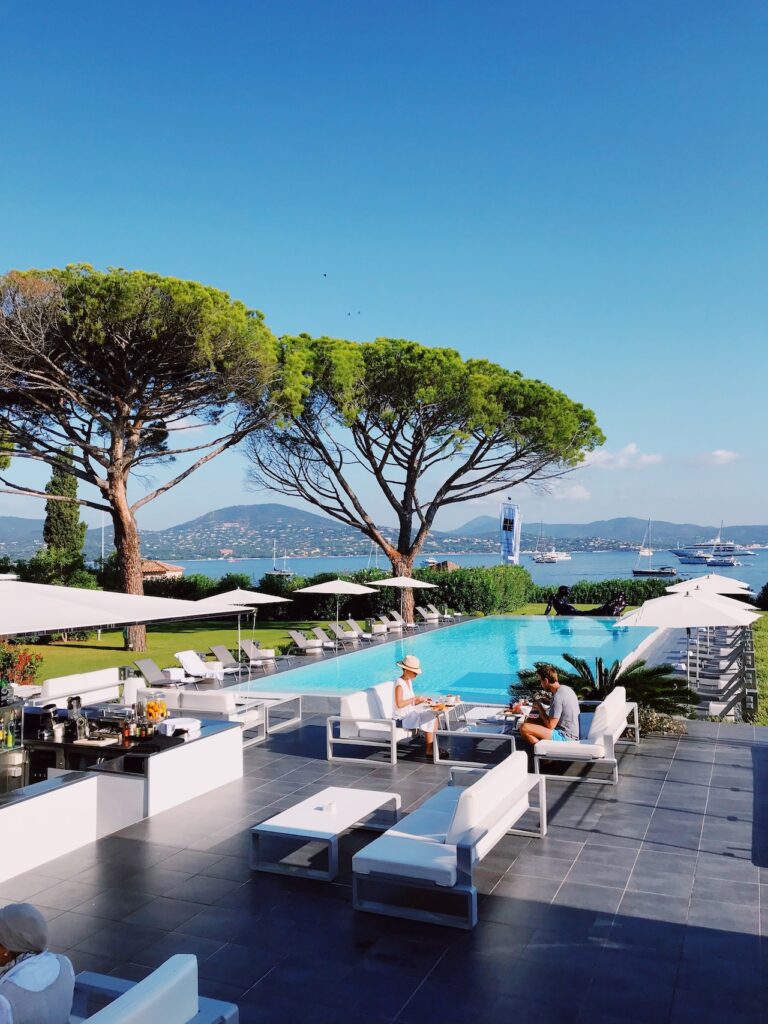 A 3-Michelin star restaurant La Vague d'Or is part of the resort for those who want to dine like royalty. Don't worry there are many more dining options in and out of the hotel for you to choose from. There is also a bar on the property, as well as free parking, a steam room, and gardens ideal for picnics.
If you are a fan of art there are plently options near the Cheval Blanc such as Citadelle de Saint-Tropez – Musée d'histoire maritime and Musée de la Gendarmerie et du Cinéma, you will be there in no time especially if you rent a car.
Note that this hotel is not open during the winter season. The port itself is just 13 minutes from the hotel on foot. The city center is located a distance from the hotel, but it is walkable for guests.
10) Royal Mansour, Marrakech, Morocco
A very unique and elegant hotel such as Royal Mansour Marrakech is based in Morocco. This resort is just a few minutes away from the famous Jemma El Fna square and its offers the concepts of a medina within a medina. The Royal Mansour Marrakech is the only hotel establishment in the world to offer this unique concept.
This magical hotel is so big that's like a city itself, offering 55 private riads designed by local architects so that they can incarnate the local culture. Huge gardens and an outdoor pool are also part of the resort plus the Michelin stared restaurant takes dining to another dimension. Each area has been designed to intuitively take guests on a cultural journey.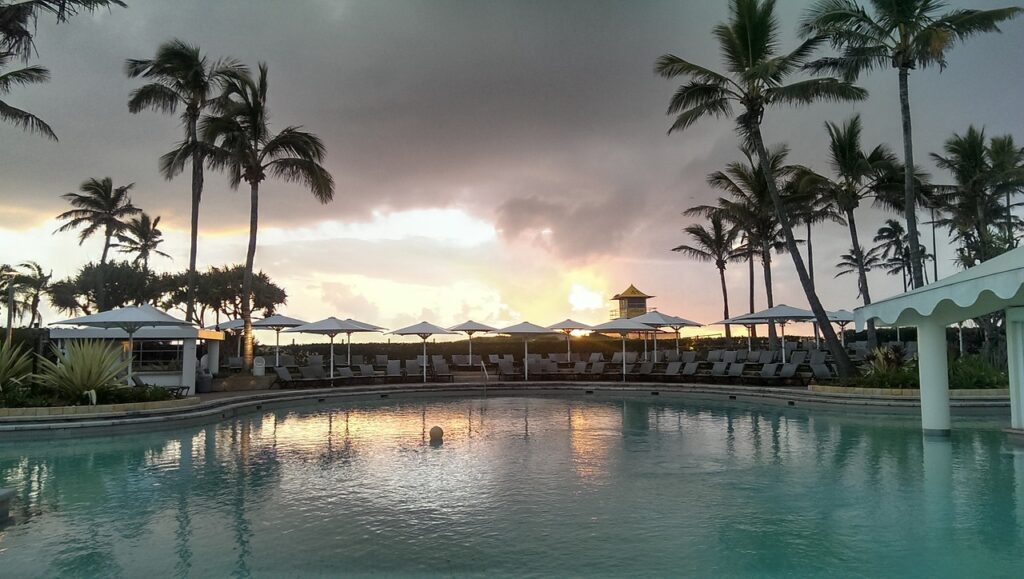 In this luxury hotel guests are staying at their own legendary riad and not the typical hotel rooms.
Adding to the magical moments, each riad is accessed by staff through a series of tunnels. Like the traditional Moroccan palaces, they have a central open courtyard on the ground floor and a roof terrace with stunning views. Each riad is uniquely decorated, with an open fireplace and private pool plus free Wi-Fi.
An elegant spa and personalized butler services are also offered plus the well-designed pool areas outside and inside the hotel. If you are visiting Morocco that's the best way to live it to the fullest.