Welcome to the land of stunning landscapes, diverse cultures, and unparalleled adventure – New Zealand. If you're a nature lover, thrill-seeker, or simply seeking a soul-stirring escape, this 14-day North & South Island itinerary promises an unforgettable journey through some of the world's most breathtaking sceneries. From the majestic fjords to the snow-capped peaks, turquoise lakes, and pristine beaches, New Zealand offers a kaleidoscope of natural wonders waiting to be explored.
Day 1: Arrival in Auckland, the City of Sails
Morning:
Arrive in Auckland, the largest city in New Zealand, and settle into your accommodation.
Take a stroll along the Auckland Waterfront to admire the harbor views and visit the vibrant Viaduct Harbour.
Afternoon:
Explore the Auckland War Memorial Museum to learn about the country's history and Maori culture. Head to Mount Eden, a dormant volcano with panoramic views of the city and surrounding landscape.
Evening:
Enjoy a relaxing dinner at one of Auckland's waterfront restaurants.
Day 2: Wonders of Rotorua and its Geothermal Treasures
Morning:
Drive to Rotorua, a geothermal wonderland, known for its bubbling mud pools and colorful hot springs. Visit the Te Puia Geothermal Valley to witness the iconic Pohutu Geyser and experience Maori cultural performances.
Afternoon:
Discover the Rainbow Springs Nature Park and learn about New Zealand's unique flora and fauna. Relax in the Polynesian Spa, renowned for its therapeutic hot mineral springs.
Evening:
Experience a traditional Maori Hangi feast and cultural show.
Day 3: Matamata and the Magical Hobbiton Movie Set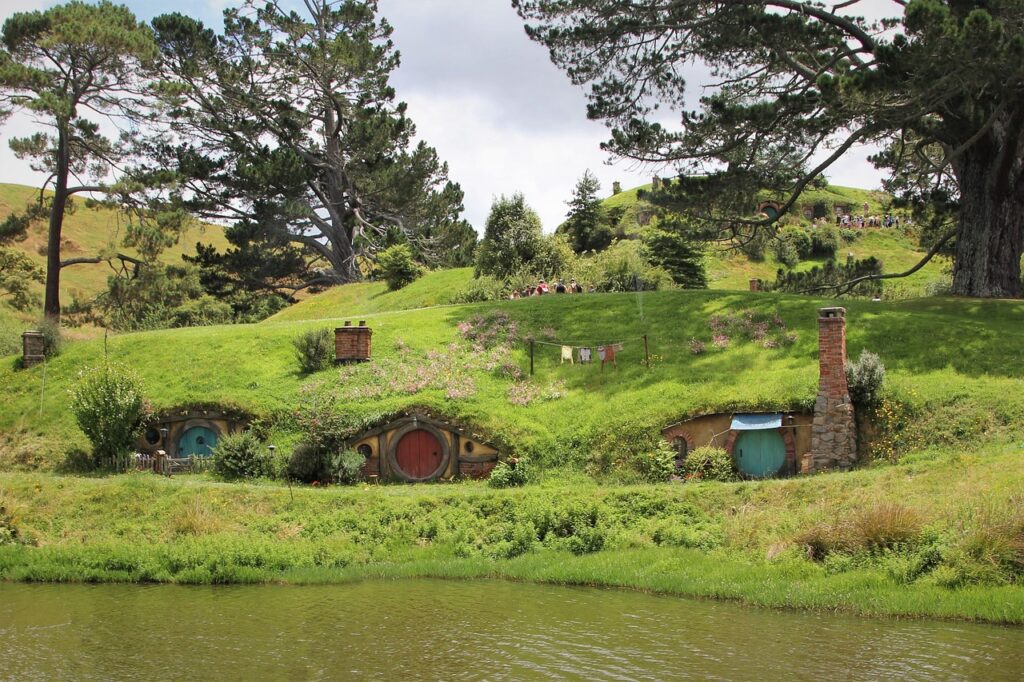 Morning:
Embark on a day trip to Matamata to visit the famous Hobbiton Movie Set, featured in "The Lord of the Rings" and "The Hobbit" trilogies. Immerse yourself in the fantasy world of Middle-earth as you explore the enchanting hobbit holes and lush landscapes.
Afternoon:
Return to Rotorua and indulge in an adrenaline-pumping activity, such as zorbing or skydiving.
Evening:
Relax and unwind at one of Rotorua's cozy cafes or hot pools.
---
Articles Recommended:
---
Day 4: Queenstown – The Adventure Capital
Morning:
Fly to Queenstown, the adventure capital of the world, and check into your accommodation.
Take a scenic gondola ride to Bob's Peak for breathtaking views of Lake Wakatipu and the Remarkables mountain range.
Afternoon:
Embark on a thrilling jet boat ride on the Shotover or Kawarau River. Explore the charming streets of Queenstown and browse through local boutiques and art galleries.
Evening:
Dine at one of Queenstown's excellent restaurants, offering fresh local produce and world-class wines.
Day 5: Milford Sound – A Fiordland Spectacle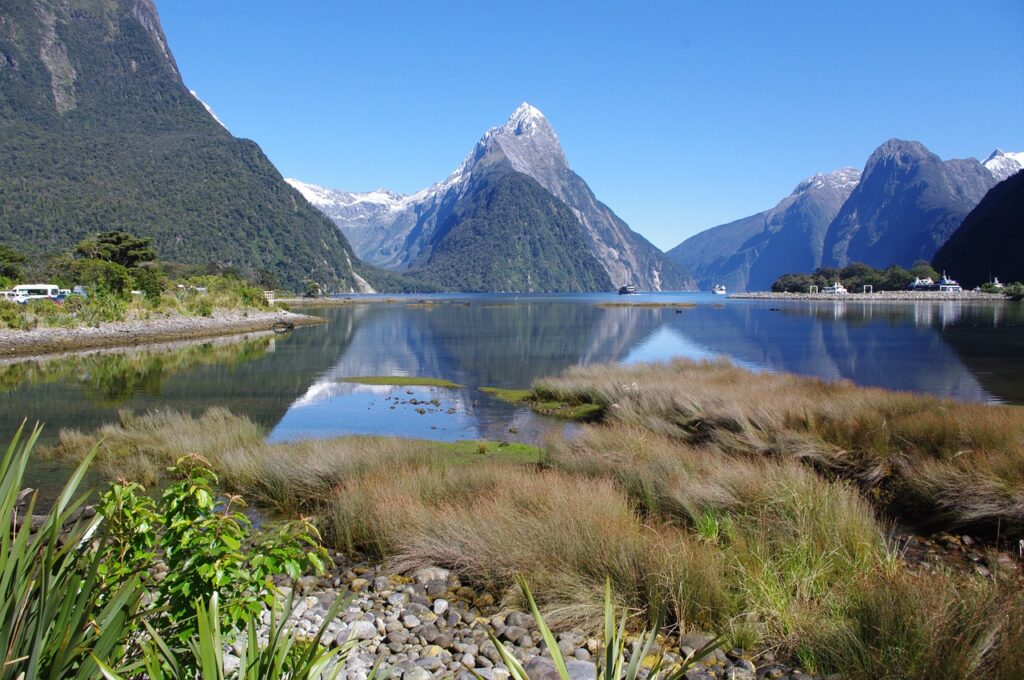 Morning:
Embark on a full-day excursion to Milford Sound, one of New Zealand's most awe-inspiring natural wonders. Cruise through the majestic fiord, surrounded by towering peaks, cascading waterfalls, and abundant wildlife.
Afternoon:
Return to Queenstown and take a leisurely walk around Lake Wakatipu or visit the picturesque Arrowtown.
Evening:
Experience the vibrant nightlife of Queenstown, with a range of bars and live music venues.
Day 6: Wanaka and its Tranquil Beauty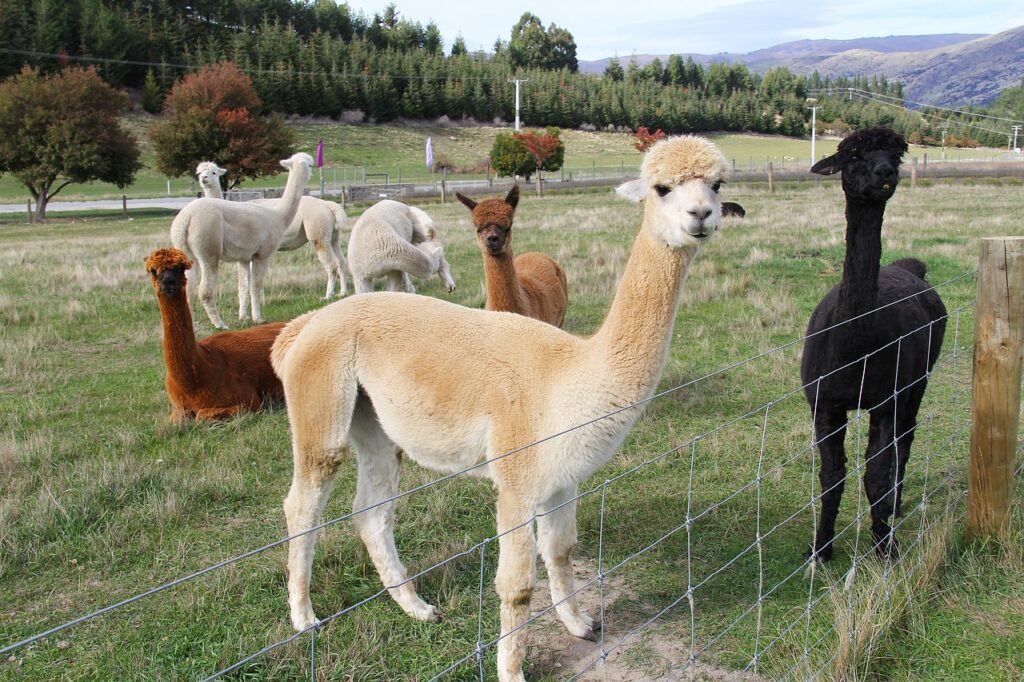 Morning:
Drive to Wanaka, a tranquil town nestled by Lake Wanaka and surrounded by mountains. Visit Puzzling World, an entertaining attraction featuring a maze and optical illusions.
Afternoon:
Take a scenic flight or hike to the stunning Rob Roy Glacier for breathtaking alpine views.
Evening:
Enjoy a serene lakeside dinner in Wanaka, savoring the peaceful ambiance.
Day 7: Franz Josef Glacier and Glacier Country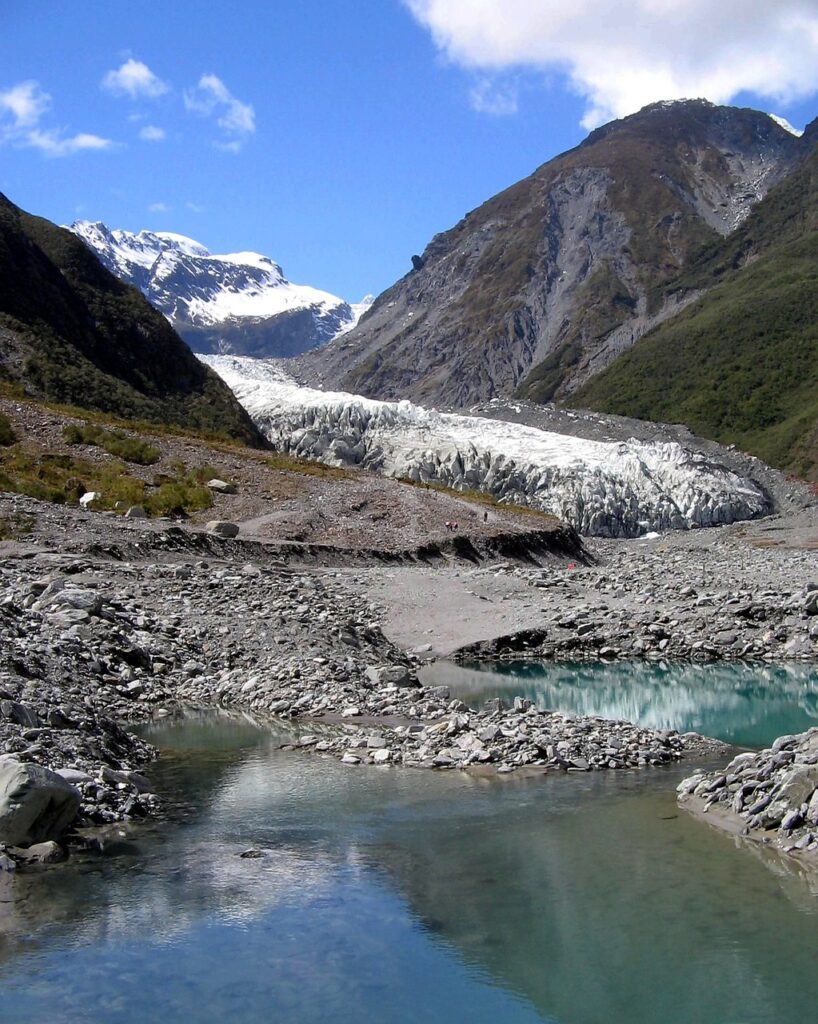 Morning:
Travel to Franz Josef Glacier, an ever-changing natural wonder on the West Coast. Take a guided glacier hike or heli-hike to explore the ice formations up close.
Afternoon:
Relax in the Franz Josef Glacier Hot Pools and soak in the stunning rainforest surroundings.
Evening:
Rest and rejuvenate at your Franz Josef accommodation.
Day 8: West Coast to Nelson – Coastal Beauty
Morning:
Travel north along the rugged West Coast and admire the stunning coastal scenery. Stop at the Pancake Rocks in Punakaiki, known for its unique rock formations.
Afternoon:
Cross the Southern Alps and arrive in Nelson, a haven for artists and nature lovers.
Evening:
Explore Nelson's vibrant arts and crafts scene, and dine at one of its acclaimed restaurants.
---
Articles Recommended:
---
Day 9: Abel Tasman National Park – Paradise Found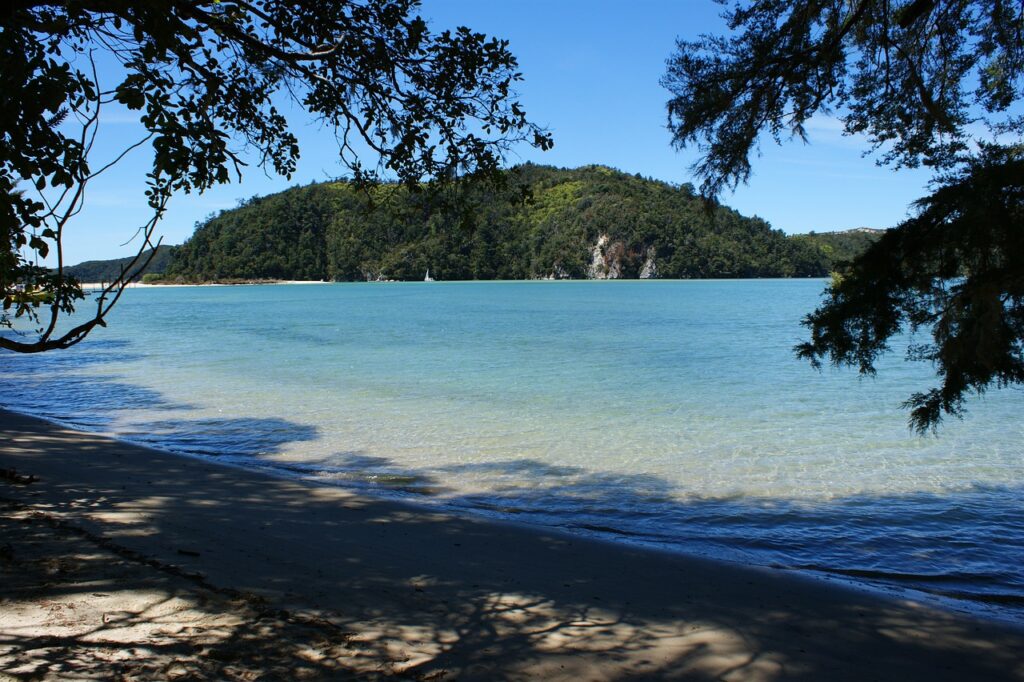 Morning:
Venture into Abel Tasman National Park, known for its golden beaches and turquoise waters. Take a guided kayaking tour or hike along one of the many coastal tracks.
Afternoon:
Relax on one of the secluded beaches and enjoy the tranquility of this paradise.
Evening:
Return to Nelson and enjoy a delightful dinner at a waterfront restaurant.
Day 10: Wellington – The Capital City
Morning:
Travel to Wellington, New Zealand's capital city, and explore its vibrant arts and culture scene.
Visit Te Papa Tongarewa, the national museum, and learn about the country's natural and cultural heritage.
Afternoon:
Take a scenic ride on the historic Wellington Cable Car to Kelburn for panoramic city views.
Evening:
Experience the culinary delights of Wellington, known for its diverse dining options.
Day 11: Kaikoura – Marine Wonderland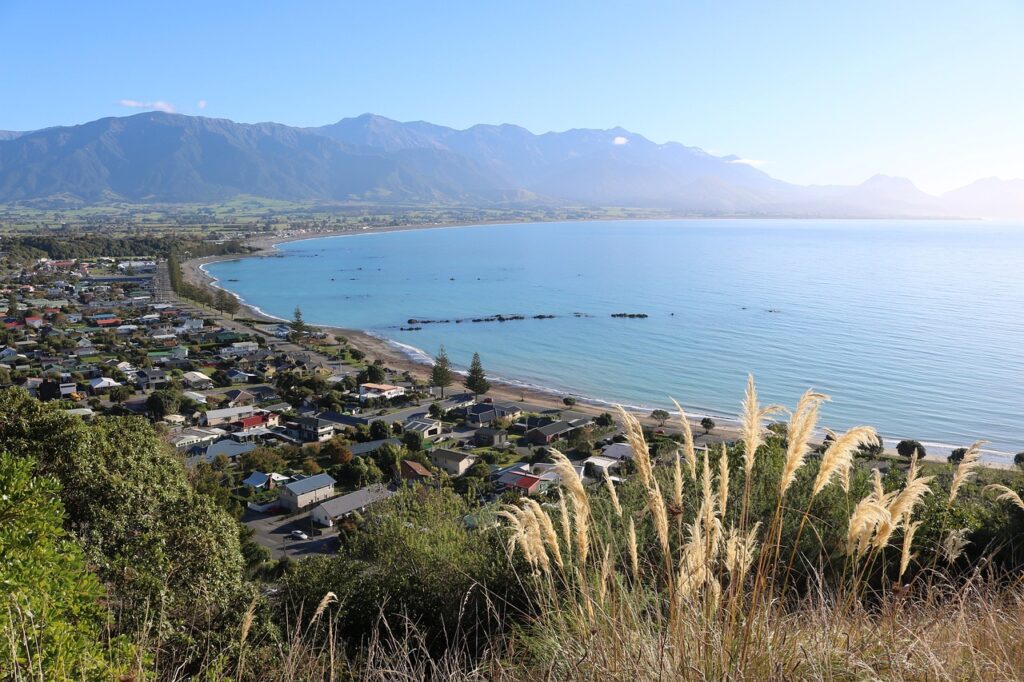 Morning:
Drive to Kaikoura, a coastal town renowned for its abundant marine life. Take a whale watching tour or swim with dolphins in the pristine waters.
Afternoon:
Enjoy a relaxing coastal walk or visit the Kaikoura Peninsula Seal Colony.
Evening:
Savor a delicious seafood dinner at one of Kaikoura's waterfront restaurants.
Day 12: Christchurch – The Garden City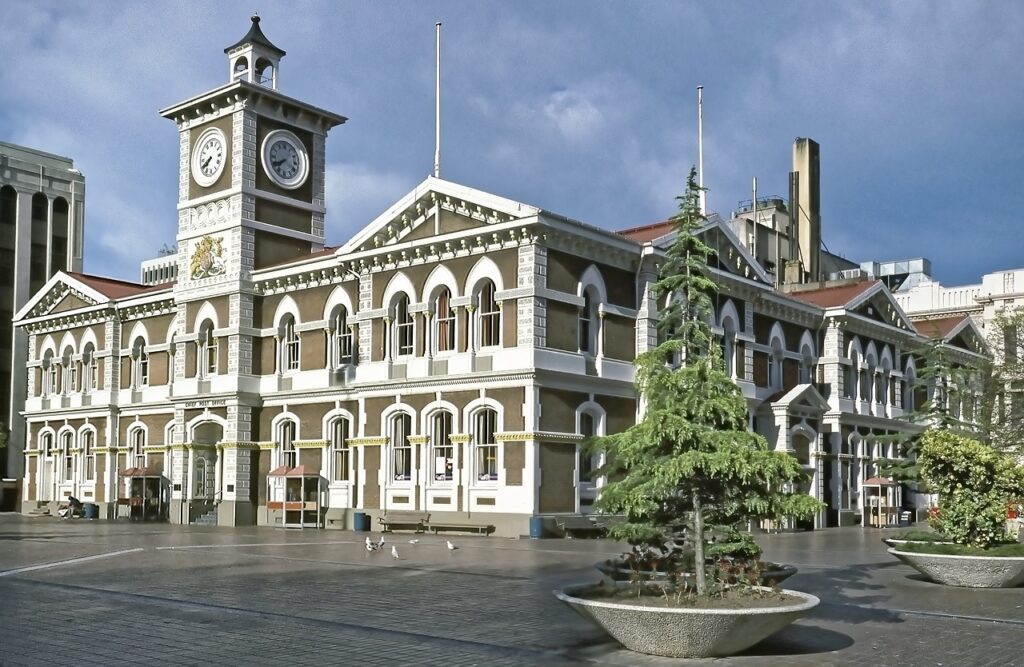 Morning:
Travel to Christchurch, the Garden City, and explore its beautiful parks and gardens. Visit the Canterbury Museum and learn about the region's natural and cultural heritage.
Afternoon:
Take a punt ride on the tranquil Avon River through the heart of the city.
Evening:
Dine at one of Christchurch's innovative pop-up restaurants or traditional eateries.
Day 13: Aoraki/Mount Cook – Alpine Splendor
Morning:
Journey to Aoraki/Mount Cook National Park, home to New Zealand's highest peak. Take a scenic flight or walk to explore the rugged alpine beauty.
Afternoon:
Relax at your accommodation with stunning mountain views.
Evening:
Savor a delicious dinner while surrounded by the majestic Southern Alps.
Day 14: Farewell to New Zealand
Say goodbye to the natural wonders of New Zealand as you head to the airport for your departure. Reflect on the incredible experiences and memories you've gathered during your 14-day journey.
Quick FAQ
How many days is enough for New Zealand?
Ideally, spending at least two weeks (14 days) in New Zealand allows you to explore both the North and South Islands and experience the country's diverse beauty and attractions. However, if time is limited, a minimum of 7 to 10 days can still provide a worthwhile taste of New Zealand's breathtaking landscapes and unique experiences.
Is New Zealand expensive to visit?
New Zealand can be relatively expensive to visit, especially when compared to some other destinations. Costs can vary based on factors such as accommodation preferences, dining choices, and the number of activities undertaken. However, travelers can control expenses by planning a mix of budget-friendly and splurge activities, opting for self-catering accommodations, and taking advantage of local markets and free attractions.
What months are best for New Zealand?
The best time to visit New Zealand is during the shoulder seasons of spring (September to November) and autumn (March to May). These months offer pleasant weather, fewer crowds, and a vibrant display of colors in nature. However, every season has its appeal, and travelers should consider their interests and preferences, such as skiing in winter or experiencing the blooming landscapes in spring.
Conclusion
Your 14-day North & South Island itinerary has come to an end, but the memories of New Zealand's breathtaking beauty will stay with you forever. From the geothermal wonders of Rotorua to the adrenaline-pumping adventures in Queenstown, and the serenity of Milford Sound, this journey has showcased the very best that New Zealand has to offer.
Whether you were captivated by the majestic mountains, enchanted by the crystal-clear lakes, or mesmerized by the rich Maori culture, New Zealand's beauty and diversity have left an indelible mark on your heart. Remember the warm hospitality of the Kiwis, the freshness of the local cuisine, and the tranquility of the landscapes as you carry a piece of Aotearoa with you wherever you go.
We hope this 14-day itinerary has provided you with a well-rounded New Zealand experience, combining nature's wonders, adventure, culture, and relaxation. Until we meet again, kia ora and safe travels!