So, you're headed to Paris for the first time? What a fantastic decision! Paris is undoubtedly one of the most beautiful cities in the world, famous for its remarkable architecture, world-class cuisine, and stunning cultural attractions. But if this is your first time in Paris, planning your itinerary is crucial. The city has a lot to offer, and without a proper plan, you might miss out on some of its top attractions.
Transportation in Paris is also essential to consider. Luckily, the city has a fantastic public transportation system consisting of buses, metros, trams, and RER trains that can take you almost anywhere in the city. Taxis and car rentals are available, too, but they're relatively expensive and might not be worth it for a week-long trip.
As you can see, planning your itinerary in Paris is vital, especially if you're a first-time visitor. But don't worry, we've got you covered! Follow our seven-day itinerary, and you'll make the most out of your Parisian adventure.
Day 1: Eiffel Tower and Champs-Elysées
The City of Love, baguettes, and impeccable style. Day one of your ultimate 7-day itinerary begins with an early start to the Eiffel Tower. The tower's wrought-iron lattice structure offers some of the best views of Paris. Plus, the early morning hush makes the experience even more romantic.
Next up, we're headed to the Avenue des Champs-Elysées. This strip is home to many of the world's top luxury brands – Chanel, Dior, you name it. Don't be fooled into thinking you're only there for the shopping, though. The avenue also has stunning gardens and trendy restaurants.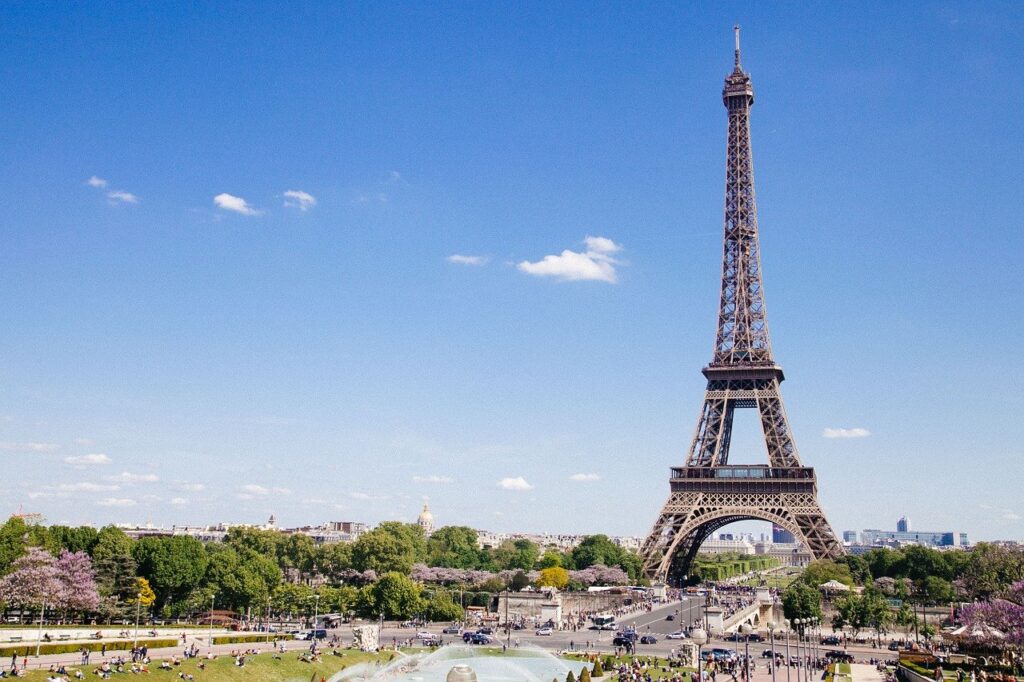 And of course, we can't forget the Arc de Triomphe. The intricately crafted memorial is a must-see, but be prepared for an intense workout as you climb up its 284 steps. (Hey, at least you're burning off all those croissants!)
Day one may be jam-packed, but we can't think of a better way to explore Paris. Keep your camera and taste buds ready for the unforgettable experiences ahead.
Day 2: Notre-Dame, Marais, and Île-de-la-Cité
Start day two off with the iconic Notre-Dame Cathedral. This beauty is one of the most famous, and most visited, sites in Paris and for good reason. The cathedral is an architectural masterpiece and a marvel of Gothic art. Don't forget to check out the famous gargoyles! After taking in the splendor of Notre-Dame, head over to Île-de-la-Cité, the birthplace of Paris. Here, you can visit the romantic Sainte-Chapelle, which features stunning stained-glass windows that will take your breath away.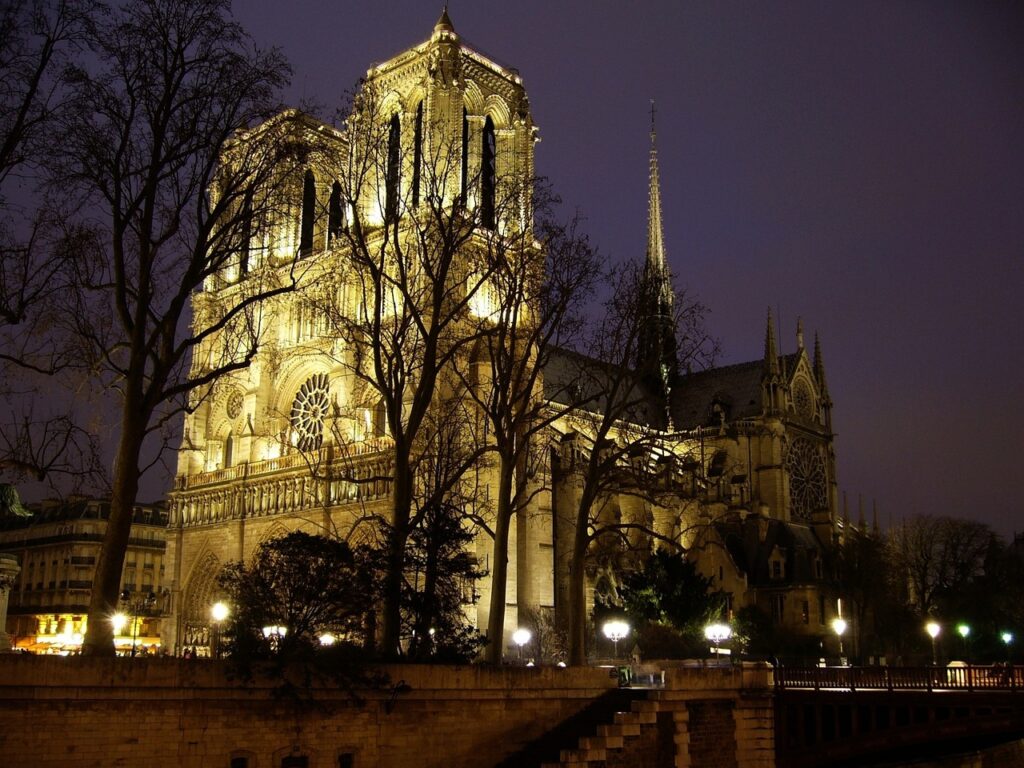 After Île-de-la-Cité, head over to the chic Marais neighborhood, which is known for its trendy boutiques, art galleries, and historic architecture. The Marais has a long and fascinating history, starting as a swamp that eventually transformed into a royal district. Nowadays, it's filled with trendy bars and restaurants, perfect for a quick bite or refreshment. Don't forget to take a stroll through the picturesque Place des Vosges, a beautiful public square that was once home to the writer Victor Hugo.
As you wrap up your day in Marais, don't forget to snap a photo in front of the famous Hotel de Ville, the grand city hall of Paris. And with that, another day of exploring has ended – but don't worry, there's plenty more Paris left to see!
---
Articles Recommended:
---
Day 3: The Louvre and Montmartre
Art lovers unite! It's time to feast your eyes on some of the world's most famous paintings at The Louvre. From the Mona Lisa to Michelangelo's sculptures, this museum is a treasure trove for art enthusiasts. And if you're someone who complains about museum fatigue, don't worry, the sheer size of the place will ensure that your inner child gets enough exercise.
After a few hours of strolling through the halls of The Louvre, it's time for a much-needed break. Head over to Café Marly, a restaurant on the terrace of the Richelieu wing of the Louvre. The breathtaking view of the Eiffel Tower and Louvre Pyramid will elevate your dining experience to new heights.
Once you're well-fed and rested, it's time to head to one of the most charming districts in Paris, Montmartre. This bohemian neighbourhood is famous for its history, art, and the iconic Basilica of Sacré-Coeur. Take a walk around the charming Artists' Square and observe the resident painters at work. And for a truly unique experience, climb up the hill to the Sacré-Coeur Basilica and be mesmerized by the stunning view of Paris.
End your day in Montmartre by enjoying dinner in one of the many restaurants and bistros around the neighbourhood. From authentic French cuisine to international options, Montmartre has something to satisfy every palate.
Day 4: Palace of Versailles
So grand, so luxurious, so mind-blowingly opulent that you'll find it hard to believe that people actually lived like this. But hey, let's not judge the Kings and Queens of France for their extravagance, otherwise, we wouldn't have this magnificent palace to visit today.
Getting to the Palace of Versailles is relatively easy. Take the RER train from any Parisian station, and you'll find yourself in the heart of Versailles in about 45 minutes. After getting off at the station, follow the signs to Château de Versailles and prepare to be amazed.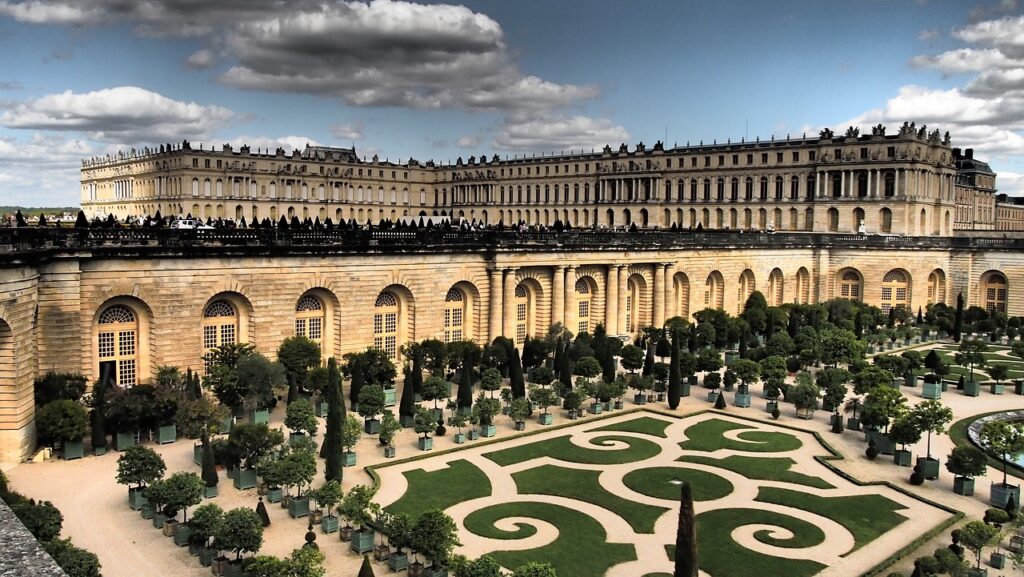 Once you've entered the Palace, make sure to head straight to the Hall of Mirrors. This is the main attraction, after all. The Hall of Mirrors is a mirror-lined gallery that is 73 meters long and is lit up by the most elegant chandeliers you'll ever see. It's a sight that you'll never forget.
After taking all the photos you can muster in the Hall of Mirrors, head out to the gardens. The Gardens of Versailles are some of the most beautiful gardens you'll ever see. You could spend hours strolling around, admiring the fountains, statues, and ornamental lakes. It's a breath of fresh air from the hustle and bustle of the city.
Overall, the Palace of Versailles is a must-visit attraction in Paris. You'll be blown away by its grandeur, and the gardens are the perfect place to relax and take it all in.
---
Articles Recommended:
---
Day 5: Saint-Germain-des-Prés and Musée d'Orsay
Welcome to Day 5 of our week-long Parisian adventure, where we'll be exploring the charming neighborhood of Saint-Germain-des-Prés and the magnificent Musée d'Orsay.
Saint-Germain-des-Prés is known for its chic boutiques, quaint cafes, and beautiful architecture. We suggest starting your day off with some coffee and croissants at the famous Les Deux Magots. This café was frequented by famous writers such as Hemingway and Sartre, so you know the coffee is top-notch.
After you've had your caffeine fix, take a stroll through the streets of Saint-Germain-des-Prés and appreciate the buildings' unique designs. Don't forget to stop by the oldest church in Paris, Église de Saint-Germain-des-Prés, which dates back to the 6th century. It's a beautiful sight to behold.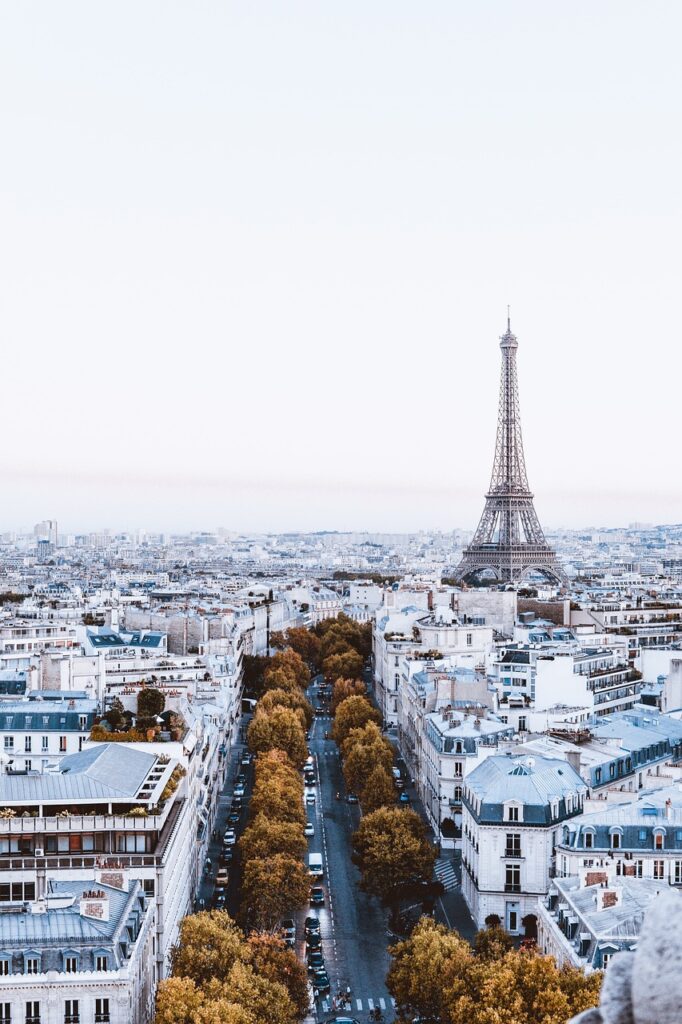 Now, it's time to head to our next destination, the Musée d'Orsay. This museum used to be a train station and was converted into an art museum in 1986. It features some of the most iconic artworks of the 19th and early 20th centuries, including works by Van Gogh, Monet, and Renoir. Plus, the grand entrance of the museum will leave you awestruck.
We highly recommend getting the skip-the-line ticket to avoid the long queue, as the museum attracts a large number of visitors daily. Spend as much time as you want admiring the artworks, but don't forget to take a break and appreciate the stunning views of the Seine River from the museum's clock face.
After a cultural day, we suggest heading to Breizh Café for some delicious crepes and cider. It's a well-known spot that offers the perfect mix of traditional and modern crepes.
In Saint-Germain-des-Prés and Musée d'Orsay, you'll see the perfect blend of Paris's modern and historic charm. Don't miss out on experiencing this beauty while you're in Paris.
Day 6: Moulin Rouge and Canal Saint-Martin
Get ready for a day filled with art, food, and drinks! Start your evening off by heading to the Moulin Rouge, known as the birthplace of the modern can-can dance. This iconic cabaret has been captivating audiences since the late 1800s, and it's a must-visit spot in Paris. The Moulin Rouge has seen countless performers over the years, including legends like Edith Piaf and Frank Sinatra, and it continues to showcase incredible talent to this day.
After the show, head to Chez Prune for dinner. This cozy bistro has been around for over 20 years and is a favorite among locals. The food is simple, yet delicious, and the wine selection is top-notch. Plus, the outdoor terrace is the perfect spot to people-watch and soak up the Parisian atmosphere.
Once you've had your fill, take a stroll along the picturesque Canal Saint-Martin. This little corner of Paris is a hidden gem and is a great place to unwind. You'll find plenty of locals relaxing along the water's edge, sipping wine and enjoying the company of friends. The area is lined with charming cafes and boutiques, so take your time exploring.
Overall, Day 6 is the perfect mix of culture, entertainment, and relaxation. So put on your dancing shoes, grab a glass of wine, and get ready for a night to remember!
Day 7: Palace of Fontainebleau
Today, we save the best for last! Our final destination is the Palace of Fontainebleau, a masterpiece of Renaissance architecture. As we enter the palace, we are teleported to an era of grandeur and opulence. Each room is richly adorned with tapestries, paintings, and chandeliers that leave us in awe.
One of the highlights of the Palace of Fontainebleau is Napoleon's Throne Room. The room is designed to intimidate those who enter and to display Napoleon's power. As we stand before the throne, we can't help but imagine the many historical figures who stood exactly where we are and the many important decisions that were made in this very room.
Once we step outside, we are greeted by a vast array of gardens. The gardens effortlessly blend the formal French garden design with the natural landscape surrounding Fontainebleau. We take a leisurely walk through the gardens, admiring the intricate water features and decorations.
As we end our tour of Fontainebleau, we can't help but feel a tinge of sadness that our week in Paris has come to an end. But one thing is for sure, the memories we have created in this beautiful city will stay with us forever. Paris has left an indelible mark on our hearts, and we can't wait to return one day.
So, folks, that brings us to the end of our 7-day Paris itinerary. We hope you enjoyed taking this journey with us as much as we did. Remember, this itinerary serves only as a guide, and you can always explore and indulge in your own way. Until next time, au revoir!
Quick FAQ
Is it worth going to Paris for a week?
Yes, it is definitely worth going to Paris for a week. The city is rich in history, culture, and iconic landmarks such as the Eiffel Tower, Louvre Museum, and Notre-Dame Cathedral. With a week, you can explore the major attractions, indulge in the city's culinary delights, and immerse yourself in the Parisian way of life.
Is 7 days too much for Paris?
While some travelers may find 7 days in Paris to be a bit long, it ultimately depends on personal preferences and interests. Paris offers a wide range of experiences, including world-class museums, charming neighborhoods, and beautiful parks. If you enjoy leisurely exploration and want to take your time savoring the city's offerings, 7 days can be a perfect duration for a more in-depth experience.
How much does a week in Paris cost?
The cost of a week in Paris can vary depending on factors like accommodation preferences, dining choices, and activities. On average, a mid-range budget traveler can expect to spend around $1,500 to $2,500 for a week, including accommodation, food, transportation, and sightseeing. Luxury travelers may spend more, while budget-conscious travelers can find ways to explore the city for less.
Conclusion
And there you have it, folks! The ultimate 7-day itinerary for Paris is complete! We hope you've enjoyed reading this as much as we've enjoyed planning it for you.
Over the course of the week, you'll have explored the Eiffel Tower, Champs-Elysées, Notre-Dame Cathedral, Marais, Île-de-la-Cité, the Louvre, Montmartre, the Palace of Versailles, Saint-Germain-des-Prés, Musée d'Orsay, the Moulin Rouge, Canal Saint-Martin, and the Palace of Fontainebleau. Phew, feel like you've been on an adventure, don't you?
Paris is such a magical and enchanting city, and we hope you've experienced some of that magic through this itinerary. Remember to take a moment to wander aimlessly, people watch at a café, or just soak up the atmosphere in the various neighborhoods you visit.
Thank you for coming along with us on this journey. Bon voyage and à bientôt!