Picture this: You're sitting at your desk, pretending to be busy, while secretly daydreaming about your next adventure. You long to explore new cities, taste exotic flavors, and get lost in the vibrant energy of different cultures. But, alas, your bank account is looking rather sad and depleted. Fear not, fellow wanderer! I am here to rescue you from the shackles of financial restraint and introduce you to 6 affordable cities that offer endless delights.
So, buckle up and get ready for a whirlwind tour of Phnom Penh, Mexico City, Budapest, Marrakech, Medellin, and Da Nang. These cities may not be splashed all over your Instagram feed, but trust us, they have their own unique allure.
Bargain Paradise: Phnom Penh, Cambodia
Welcome to the first stop on our affordable city adventure: Phnom Penh, Cambodia. First up, let's talk about exploring the Royal Palace. Get ready to feel like royalty as you wander through the stunning architecture and lush gardens. The intricate details and rich history will transport you to a different era. Just don't forget to practice your royal wave!
Next on our agenda is chasing waterfalls at Oudong. Who doesn't love a good waterfall? Prepare to be mesmerized by the cascading waters and the serene surroundings. It's the perfect spot to escape the hustle and bustle of the city and find your own slice of tranquility.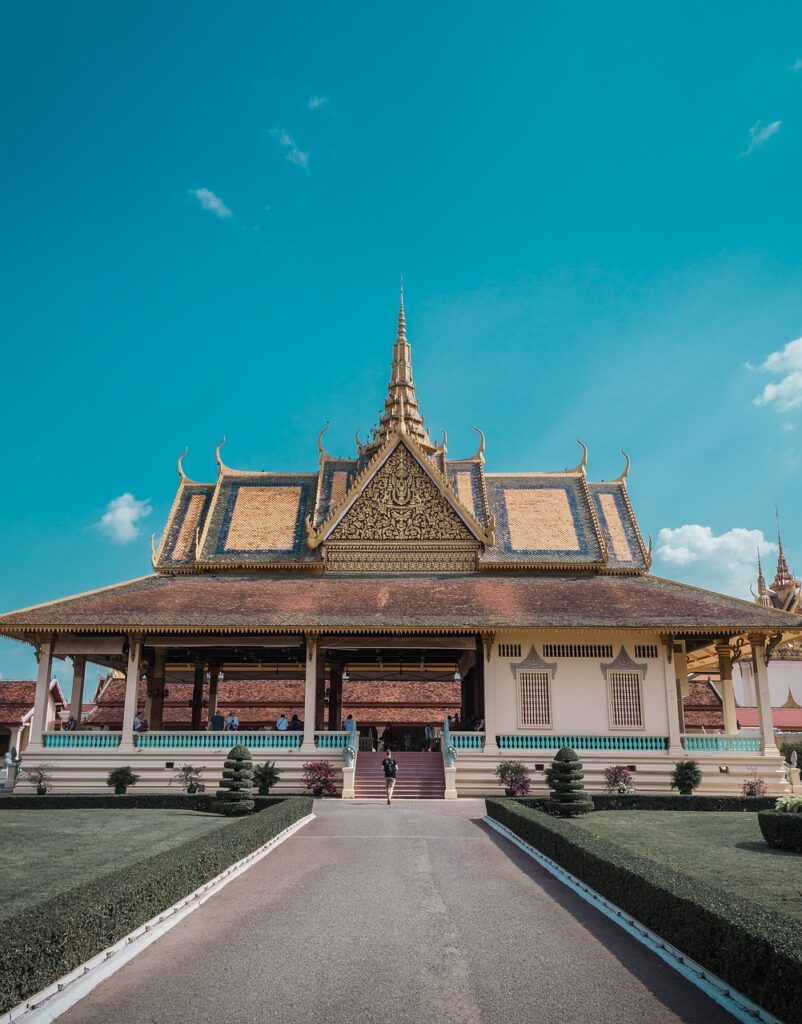 Now, let's indulge in some street food delights. Phnom Penh is a food lover's paradise, with countless street food stalls offering a wide array of delicious dishes. From aromatic noodles to mouthwatering skewers, your taste buds will thank you for this culinary adventure. Just make sure to loosen your belt a little, because you won't be able to resist trying everything!
Phnom Penh is a city that offers an abundance of affordable wonders. From exploring the grandeur of the Royal Palace to chasing waterfalls and indulging in street food galore, you'll find yourself falling in love with this vibrant destination. So pack your bags and get ready to experience the delights that await you in Phnom Penh, Cambodia.
---
Articles Recommended:
---
Quirky Charm: Mexico City, Mexico
Mexico City, the land of ancient history, vibrant street art, and mouthwatering tacos. This place has got it all! Let me take you on a virtual tour of the quirkiest and most charming aspects of this city.
First stop: Teotihuacan, where you can uncover the secrets of ancient history. Imagine standing at the top of the towering Pyramid of the Sun, feeling like the ruler of the world. Well, maybe not quite, but it's definitely an awe-inspiring experience.
Next up, we have La Roma, a neighborhood that's practically bursting with vibrant street art. Everywhere you turn, murals and graffiti fill the walls, telling stories and adding a splash of color to the city's already lively atmosphere. Get ready to unleash your Instagram skills and capture some seriously cool shots.
Now, let's talk food. Coyoacán is the place to be if you want to indulge in some truly authentic Mexican flavors. The local market is a paradise for foodies, with stalls offering a variety of traditional tacos that will make your taste buds dance with joy. From juicy carnitas to savory barbacoa, you'll find yourself in a taco-induced state of bliss.
Mexico City truly has a unique charm that sets it apart from other destinations. Its rich history, vibrant street art, and mouthwatering cuisine make it a must-visit for any adventurous traveler. So, pack your bags and get ready to immerse yourself in the quirkiest delights this city has to offer.¡Vámonos!
Hipster Haven: Budapest, Hungary
Budapest – the haven for hipsters, the paradise for the cool kids. This Hungarian gem is a quirky mix of old-world charm and modern extravagance. And hey, did I mention it's also affordable? (Yes, please!)
First things first, let's talk about the Széchenyi Thermal Baths. Picture this: soaking in steaming hot pools while surrounded by stunning architecture. It's like a spa day, but way cooler and way more Instagrammable. So, get your swimwear ready and prepare for some serious relaxation.
Now, let's move on to the ruin bars. These unique drinking spots are literally located in abandoned buildings, giving them an edgy and mysterious vibe. With their funky interiors and vibrant crowd, you'll feel like you've stepped into a hipster's paradise. Grab a craft beer and soak up the atmosphere – it's a must-do in Budapest.
And if that's not enough, how about a cruise along the Danube River? Picture yourself sipping a cocktail, while witnessing the breathtaking views of the city skyline. It's like floating through a postcard. Plus, the photo opportunities are endless.
Budapest has it all – the thermal baths, the ruin bars, and the picturesque river. So, if you're looking for a place that offers a unique and affordable experience, this hipster haven should be at the top of your travel list. Go ahead, embrace your inner hipster and let Budapest steal your heart. Hipsters, rejoice!
---
Articles Recommended:
---
Cultural Gem: Marrakech, Morocco
Venturing through the vibrant souks of Marrakech is like stepping into an exotic treasure trove. The narrow alleyways are filled with a vibrant mix of colors, scents, and sounds. As you navigate through the bustling markets, prepare to be dazzled by an array of handcrafted goods, from intricately woven rugs to beautiful pottery. And don't forget to master the art of haggling; it's essential for getting the best prices!
Once you've had your fill of shopping, it's time to immerse yourself in the rich history of Marrakech. Bahia Palace is a must-visit, with its stunning architecture and intricately detailed interiors. As you wander through the palace, you can't help but feel like royalty in this opulent oasis.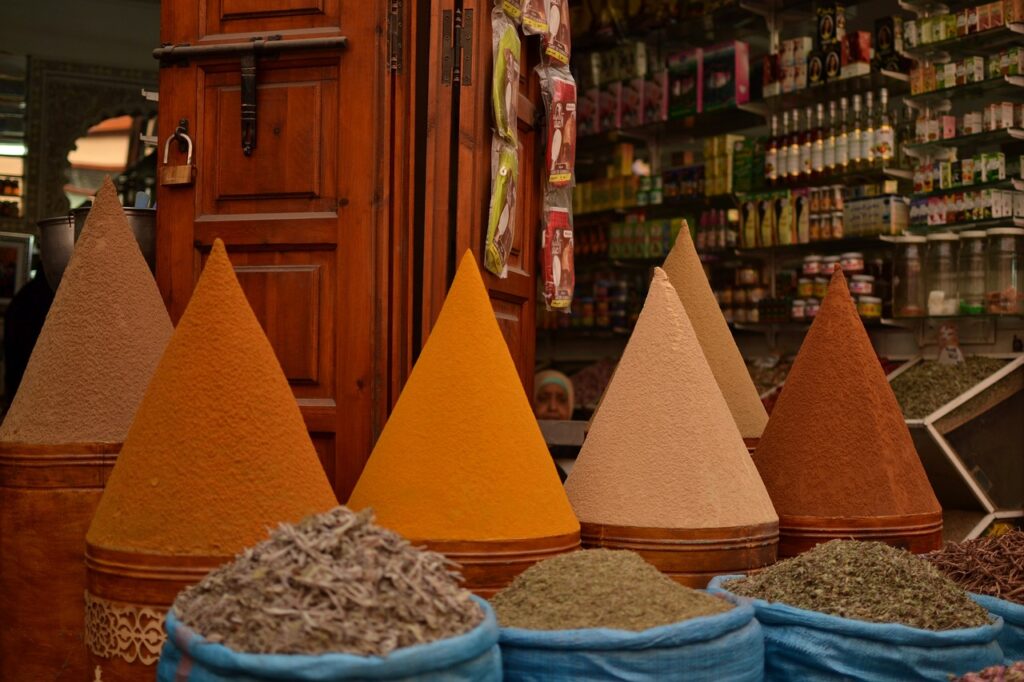 Of course, no trip to Marrakech is complete without indulging in the mouthwatering Moroccan cuisine. From aromatic tagines to flavorful couscous, every dish is a sensory delight. Make sure to try the famous Moroccan mint tea, served with a flourish and a side of traditional hospitality.
This cultural gem will leave you spellbound and craving for more. Prepare yourself for a journey that will awaken your senses and transport you to a world where magic truly exists.
Nature's Playground: Medellín, Colombia
Nature's very own playground, where adventure and beauty collide in perfect harmony. Strap on your hiking boots and get ready for a wild ride.
First stop, the stunning Botanical Garden. Picture yourself surrounded by vibrant colors, lush greenery, and exotic plant species. It's like stepping into a botanical wonderland. Take a leisurely stroll along the winding paths, breathe in the fresh air, and let nature work its magic on your soul. Don't forget to snap a selfie with the iconic stone statues, just to prove that you were indeed in paradise.
But the botanical extravaganza is just the beginning. Hold on tight as you hop on the cable cars that take you soaring above the city. The views are nothing short of breathtaking. See the sprawling metropolis below, with its bustling streets and colorful houses. It's like being in your very own action movie, except you're not a secret spy but a curious explorer taking it all in.
If that's not enough to ignite your adventurous spirit, lace up your boots and hit the trails. Medellín is surrounded by majestic mountains, waiting to be conquered. Hike through the lush forests, feeling the rhythm of nature with every step. Hear the chirping birds, spot the playful monkeys, and let the untouched wilderness envelop you. Trust me, there's no better feeling than standing atop a mountain, heart pumping, and the world at your feet.
Medellín is a playground for nature lovers, a paradise for the wanderers. So, pack your bags and get ready for an adventure like no other. Nature is calling, and it's time to answer. But hey, don't forget your camera, because memories made here are meant to be captured and cherished forever. See you on the trails!
Seaside Serenity: Da Nang, Vietnam
Picture yourself on a pristine beach, listening to the soothing sound of waves crashing against the shore. Ah, bliss! Welcome to Da Nang, Vietnam, where seaside serenity awaits you.
Da Nang boasts one of the most stunning beaches in Vietnam, My Khe Beach. The soft sand invites you to kick off your shoes and bask in the sun. Relaxation is key here. So grab your sun hat and lay back on your beach blanket. Let the ocean breeze gently caress your face as you sip on a refreshing coconut water.
But there's more to Da Nang than just lounging by the beach. The Marble Mountains, a cluster of five majestic limestone hills, are just waiting to be explored. With winding caves, ancient pagodas, and breathtaking views, this natural wonder is a must-visit. So put on your adventurous hat (if you have one) and embark on a journey to uncover the secrets of these mystical mountains.
Now, all that exploration is bound to work up an appetite. Good thing Da Nang is a food lover's paradise! Feast on mouthwatering fresh seafood caught right from the nearby waters. Whether it's succulent grilled prawns, juicy crabs, or tender fish, your taste buds will thank you for this gastronomical adventure. Don't forget to squeeze some lime over your dish and pair it with a local beer for the ultimate flavor explosion.
Da Nang, Vietnam, combines the best of relaxation, exploration, and delicious cuisine. With its picturesque beaches, enchanting Marble Mountains, and delectable seafood, this city is a paradise for those seeking a serene coastal getaway. So pack your swimsuit, camera, and a healthy appetite, and prepare to be awed by the seaside delights of Da Nang.
Conclusion
Ah, we've finally reached the end of our adventure through the seven affordable cities with endless delights. It's been quite a journey, hasn't it? From the bargain paradise of Phnom Penh to the quirky charm of Budapest, we've uncovered some hidden gems that won't break the bank. So, what have we learned from this whirlwind tour?
First and foremost, the world is waiting for your affordable adventures. You don't need to spend a fortune to explore new cultures, taste exotic cuisines, and soak in breathtaking sights. These cities have shown us that affordability doesn't equal compromise. In fact, it often leads to unexpected encounters and a deeper appreciation for the local way of life.
But, of course, the real joy lies in discovering your own hidden gems. Each city has its own unique personality and attractions, waiting to be explored by curious travelers like yourself. Whether it's wandering through vibrant souks in Marrakech or relaxing on the pristine beaches of Da Nang, there's always something special just around the corner.
Who knows what wonders await you? Start planning, start exploring, and create memories that will last a lifetime. Happy travels!